Coronavirus Updates – Vermont is Open for Travel
Updated on March 2nd, 2022
Welcome Back. We've missed you!
When you're ready to visit, we're looking forward to welcoming you back to the Stone Hill Inn!
We're the Ideal Social Distancing Getaway
We've always thought our 9 acres were the perfect antidote to the hustle and bustle of the busy city and suburban life. Now we know it is. Our 9 guest rooms are spread across the property in a way that makes social distancing easy and natural. Your visit to Stone Hill Inn will feel safe and secure. And because we are private property, we can easily manage the flow of guests and other visitors to protect your privacy and health.
General Protocols
We've been hard at work adapting to this new normal and preparing for your next relaxing, peaceful, healthy, AND safe visit. (We've even been recognized by Trip Savvy for our efforts.)
We are following the latest guidance from the U.S. Centers for Disease Control and the Vermont Department of Public Health.
We look forward to welcoming you back (or for the first time). While your overall experience will be as delightful as usual, there are some changes you should expect, including:
Guest room management that allows maximum time between guest stays.
A modified arrivals process that follows social distancing guidelines, or contactless arrival and departure. Upon check-in, we will no longer give a tour of the building, but rather tell our guests about our property's spaces and amenities.
Hand sanitizer stations throughout the property.
Temporary suspension of late checkouts and early arrivals.
Our Commitment to You
We are taking the following steps to optimize safety:
We are wearing masks at all times and following recommended social distancing practices faithfully, including no-contact behaviors with guests (sadly, no more hugs or handshakes).
Sanitizing surfaces rigorously and continuously.
Frequently washing hands and using hand sanitizer between washings.
Maximizing natural ventilation in all spaces when practical.
Our Housekeeping Protocols
We have always prided ourselves on maintaining a pristine environment for your enjoyment.
We are so fortunate to have Tony, who is one of very few Registered Executive Housekeepers in the United States, leading the way in our cleaning. This year, Tony has taken additional courses including GBAC's Online Fundamentals Training Course emphasized on SARS-CoV-2/COVID 19, a Master Certificate in Business Management and VOSHA's training for methods of protection from COVID-19 virus in the workplace; Tony is also a Registered Environmental Services Executive (requires 30 hours of continuing education every 2 years).
At Stone Hill Inn, we're doubling down by:
Providing spray bottles of hand sanitizer in all common areas of the Inn and we will wipe down all common areas 3 times a day with EPA approved product.
Wearing masks at all times, even while cleaning.
Enhanced cleaning protocols in all common spaces and continual cleanings of high-touch surfaces throughout the day.
We have suspended evening turn-down services.
Daily in-room housekeeper will only enter your room if you request them to do so for towels and amenities.
Breakfast Protocols
We have taken important steps to keep you safe while dining, including:
Establishing strict table and chair cleaning protocols between guests' seating.
Breakfast will have 4 seating options. This will ensure that there are no more than 5 couples in the dining room at one time. Times will be 8am, 8:30am, 9am, 9:30am. At check-in, guests will indicate their breakfast dining choice for each day of their stay.
Activity Protocols
While we aim to make your visit as close to normal as possible, we have had to make some changes to guest activities.
Umiak and other companies are running most tours with minimal adjustments. The city of Stowe is evaluating canceling some festivals, however, it will continue to hold the beloved Sunday Farmers Market as well as keep open all Stowe Land Trust trails. Our world-class breweries are open and we encourage individual and couple activities like walking, hiking, biking, kayaking, fly fishing and golfing.
We will encourage social distancing in all common areas of the Inn, however, the Inn is large and allows for more than 1 couple to enjoy common areas safely at the same time.
What We Ask of You
If during your stay, you fall ill, we request that you seek immediate medical attention and notify us. We ask that you wear a mask whenever you enter public buildings on the property, for your safety and that of our team.
If before your visit you are not feeling well and show any symptoms of Covid-19 (fever, dry cough, shortness of breath, loss of taste or smell), please stay home and stay safe. We will happily re-book your stay.
Guests staying with us are required to fill out a Certificate of Compliance by the State of Vermont in compliance with the "Be Smart, Stay Safe Executive Order" Stone Hill Inn will provide the form after a reservation is made.
If you need to change your reservation, we are more than happy to move you to a different date (up to 2-years out)! We will also upgrade the reservation at no charge, when available. We understand these are unprecedented times and we will remain flexible and willing to help as best we can. Please review our Cancellation Policy.
Thank you. We look forward to your visit.
As a local small business, we are so thankful for any and all support our guests continue to give us! If you would like to stay with us, but are unsure of a future date, please consider purchasing a gift certificate to use at a later time.
As our current situation changes, we will keep you abreast of any changes here at the Inn. In the meantime, we would love to hear from you! Please show your love on any of our social media platforms. We offer our sincere wishes for the safety and health of you and yours.
Sincerely,
Todd and Kristie Roling
Owners, Stone Hill Inn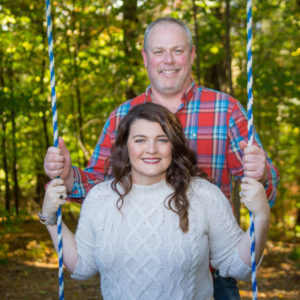 Like what you see?
Explore our Guest Rooms or Browse Availability
Tags: award-winning inn, Stowe, travel, travel destination