Embrace the spirit of the holiday!
This season head to Stowe, Vermont to enjoy two nights of luxurious accommodations, breakfast each morning, and a voucher for a hand-cut Christmas tree from the picturesque Paine's Christmas Trees farm. Additionally, this package features a chilled bottle of champagne and a commemorative Stone Hill Inn ornament.
Make your holiday getaway even more unforgettable with a horse-drawn sleigh ride through the Vermont countryside or a unique Dog Sled tour through the mountains of Vermont.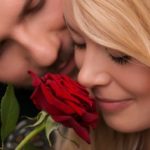 Our "Christmas Tree Cut and Stay" Package:
One 6-7 ft Tree Voucher from family-owned Paine's Christmas Trees ($75)
Bottle of Champagne
Add-On Cost: $125
(in addition to your minimum two-night stay)
Book Now
Massage subject to therapists availability. This offer cannot be combined with other offers or with third party gift certificates. No promocode required.
Enhance this package with a Stone Hill Inn Wine and Cheese platter.

This trip was for my wife's 60th birthday, and when I asked where she would like to go, she said she wanted to go to an inn in Vermont at Christmas, to have snow, and have a 'Hallmark movie Christmas" What a beautiful place to come at the perfect time of the year. The inn was beautifully decorated for Christmas, we had snow pretty much every day (enough, but not too much), the Town of Stowe was having their Christmas celebrations, and Todd and Kristie (and Tony, too!) made sure we were well taken care of. The breakfasts were amazing, the bed was so comfortable, and the views from anywhere in the inn are spectacular. Thank you – you made her wish come true! We don't travel as much as we used to, but this was a trip to remember, and we will definitely be returning soon. A wonderful place to be!
TripAdvisor Review, Acworth, Georgia

Everything about this bed and breakfast is conducive to a romantic, relaxing vacation. The grounds are well kept and the back garden area provides benches on which to sit and admire the flowers. They actually have a see-through fireplace (bedroom and bathroom) with a perfect sized jacuzzi. The breakfasts are wonderful. We had eggs over hash one day and French toast the next, plus small treats and fruit each morning. The hosts made us feel very welcome. A shout out goes to Tony, who gave us great advice at breakfast each day.
TripAdvisor Review, Comfort TX