Make Your Fall Foliage Trip Truly Unforgettable.
Take a backpack picnic lunch with you during a guided 2-hour hike in Vermont's Green Mountains. A Local Expert Guide will take just the two of you through the back-country for views of beautiful fall vistas. Upon your return in the evening, enjoy 2 local beers and s'mores for two by the fire pit.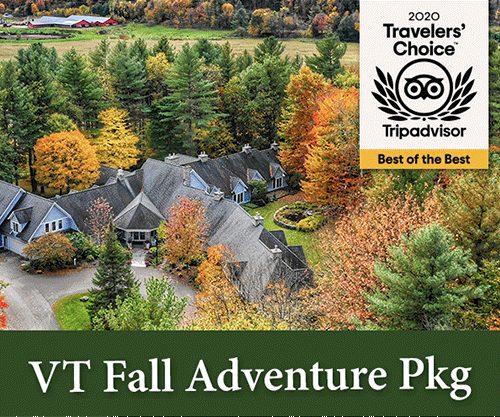 Fall Hiking Adventure
With any stay, add this adventurous package:
2-hour hike in Vermont's Green Mountains with Expert Local Guide
Backpack picnic lunch
Evening s'mores and 2 craft beers by the firepit
Add-On Cost: $285
(In addition to lodging.)
Picnics for Backpackers Hiking as A Couple in Stowe, Vermont
Interested in just a picnic lunch? Check out our Picnics for Backpackers Romantic Outing


We highly recommended Stone Hill Inn.
From the moment we booked the reservation we were thrilled with Kristie and Todd's attentiveness. Their assistance in booking our couple's massage (heavenly by the way), dinner reservations, and guided hike (amazing time with a superb guide) was a wonderful treat. We had not a thing to worry or stress about. We were so thrilled with our stay we have already booked to go back and have even added another night. As we've been lucky enough to travel the world this gem in our backyard was a wonderful surprise.
Penny G., Connecticut Guest