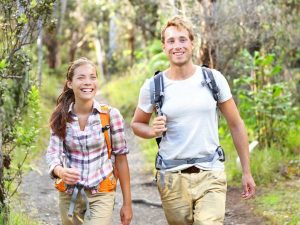 From a gentle stroll along Ranch Brook in the historic Ranch Valley to the top of  Vermont's highest peak via the legendary Long Trail.  Enjoy backcountry trails and vistas that most tourists never see.  Greg Speer and his guides have excellent local knowledge of the terrain, current conditions, Stowe history, and even a few legends. Each hike is customized to guests' adventure-level.
Choice between:
Easy to Moderate hikes lasting 1 to 2 + hours
Cost $185 per couple plus accommodations and taxes.
Moderate to Difficult ½ Day Hikes lasting  3 + hours
Cost: $210 per couple plus accommodations and taxes.
Check out our Stowe Hiking Adventure package, too (includes picnic and S'mores!)
Call us at (802-253-6282) with questions or to book.
Cancellation:  48 hours. Hikes may include no more than six other individuals.