Celebrate Life Together with our Water and Wine package
Get out and enjoy the beauty and peacefulness of the Lamoille or Winooski river (dependent on booking day of week).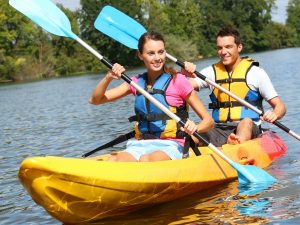 Water and Wine Package
With 2-night stays, add the Water and Wine package for an unforgettable retreat to the peacefulness of the Lamouille or Winooski river.
On your first evening, receive a bottle of wine upon your arrival to the Inn. In the morning, wake-up to a gourmet sunlit breakfast.
Leave the Inn by 11am to prepare for a warm early afternoon, guided canoe/kayak trip together on the lovely and quiet Lamoille river (no experience needed – a casual and scenic, two-hour float trip). You will end at the Boyden Winery where the local outfitters will take care of your craft for you while you tour the winery and enjoy a tasting among their award winning wines.
This offer cannot be combined with other offers or with third party gift certificates. No promocode required.