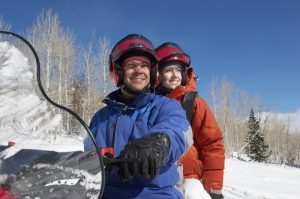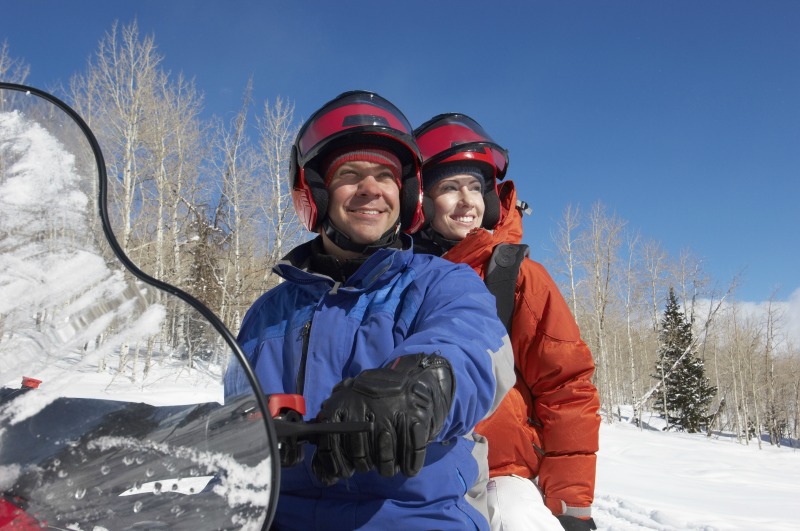 Expert guides lead you into the unspoiled beauty of backcountry of Stowe, Vermont with memory-making vistas.  Your two hour snowmobile tour can be either on individual machines or together on one.  You meet at Umiak Outfitters where they will fit you for helmets and boots, unless you already have them.  They also have a limited number of complete snow suits available for rental.
Cost:  $180.00 plus taxes single sled; a tandem sled costs $220 plus taxes. $15.00 for snow suits. A credit card deposit of $750.00 in case operator error causes damage — for which the operator accepts full responsibility.  Cancellation requires a 72 hour notice. Activity availability based on snow fall.
Call (802) 253-6282 to book!