Policies, Rates, & Amenities
CHECK-IN @ 4 PM AND CHECK-OUT @ 11 AM
Check-in time is 4:00 pm during Leaf Season. If you will be arriving after 9:00 pm, please call so we can explain our late check-in process. Check-out time on the day of your departure is 11:00 am.
Early check-ins are often not available. Between 11:00 am and 4:00 pm, we are busy preparing guests' rooms, running errands/grocery shopping, holding elopements, and taking care of personal appointments. If your travel arrangements bring you to Stowe before 4:00 pm, we suggest hanging out at the Alchemist Brewery or PK Coffee Shop or walking around the beautiful village of Stowe.
In an effort to best accommodate your travel needs, we occasionally are able to provide early check-ins starting at 2:00 pm. ***There is a $50 fee for this service.*** We ask that you call to check on availability 24 hours in advance. (802) 253-6282
MINIMUM STAY REQUIREMENTS
All weekends that include either a Friday or Saturday night must be at least a two-night stay at our lodging in Stowe, Vermont. During the Fall foliage season and during Christmas week all stays must be at least two nights.
---
RESERVATION DEPOSITS
Upon making a reservation, a 50% deposit including tax will be charged to your credit card to hold and guarantee your reservation. Extras (chocolates, sleigh rides, massages, etc.,) are charged at the time they are ordered. A single night's stay is charged 100% when the reservation is made.
---
LOW/HIGH SEASON
All months other than April, May, and November are considered High Season.
---
CANCELLATION POLICY
Minimum length of stay, early check-out, and other fees may be imposed when modifying this reservation(s). Should you have to change or cancel your reservation for any reason, we require at least 15 days advance notice (30 days' notice for high season).
With the required notice, we will refund your deposit, less a $50 processing fee. For reservations canceled within 15 days (or 30 days for high season) of your reserved arrival date, you will be charged for the total amount of the booked stay unless we can re-book your room. If we can re-book your room, we will refund the re-booked portion, less the $50 processing fee.
Because of our small size, cancellations affect us significantly, and we do not over-book, as large hotels do. We must enforce our cancellation policy.
The only exceptions are if the airports you are traveling through are closed or if state police along your driving route are recommending that people stay off the roads due to very bad weather. Otherwise, we expect you to honor your reservation. If you are worried about canceling for any reason, we recommend you purchase travel insurance through a third party for your financial protection.
---
CANCELLATIONS FOR EXTRAS
Cancellations made within 30 days of the event will incur a $100 charge. Inn takeovers (such as for weddings) will incur a $500 cancellation fee.
---
TRAVEL INSURANCE
If you are worried about having to cancel for any reason, we recommend you purchase travel insurance through a third party for your own financial protection.
---
SMOKING POLICY
THIS IS A NON-SMOKING INN. Smoking is ONLY permitted in two designated outdoor areas, regardless of the weather. Those choosing to disregard our policy will be asked to leave without refund, and a $250 cleaning fee will be charged to the credit or charge card on file, as well as an extra night's charges, if necessary, in order to air the room to make it acceptable for incoming guests.
---
DAMAGE TO PROPERTY
There will be a $500 - $2,000 fee assessed for room damage dependent on the cost to fix or replace anything in the room that is broken, stained, burned, or damaged in any way.
---
PAYMENT OPTIONS
Payment in full is expected at check-in. Accepted methods of payment are Visa, MasterCard, American Express, Discover, cash, money orders, and travelers' cheques. Please, we can not accept personal or business checks.
---
MISCELLANEOUS CONSIDERATIONS
We are a couples-only inn; children, while precious, are not appropriate at Stone Hill.
Pets also are not appropriate at our inn. We can check with a local kennel if warranted.
Gratuities for our housekeeping staff are left to your discretion. Envelopes are in the green binder in your guest room.
---
ADA ACCESSIBILITY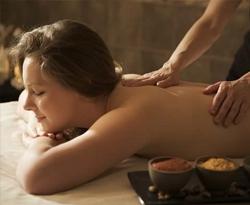 Every detail perfectly aligned for an unforgettable stay:
Three-course breakfasts, individually prepared; recipes provided on request
Complimentary beverages (coffee, soda, and bottled water) and popcorn in the pantry
Wine, champagne, beer, and mimosas available for purchase
Exquisitely appointed guest rooms
Off-street parking free of charge
Exclusive Bvlgari bath amenities
Luxurious linens by Comphy Co
Periodic weekend evening social hours hosted by Todd and Kristie
On-site massage treatments
Complimentary WiFi throughout
DVD movie library (275+ movies)
The Game Room: relax, unwind, comfy chairs, fireplace, billiards, chess, puzzles, or watch it snow
The lilting sound of a quickly moving stream and waterfall through lovely perennial gardens
Dryers for ski boots and gloves
Secure outside lockers for skis, snowboards, golf bags, or fishing gear
Complimentary use of toboggan and snowshoes on our 9.5 acres
Extra pillows in the pillow closet for extra comfort
Complimentary self-serve guest laundry
Groomed hiking or snowshoe trail right on our property
Hammocks to relax in throughout the gardens