Best Vermont Bed and Breakfast for Solar Eclipse 2024
On April 8, 2024, Vermont will be in the direct path of the total solar eclipse. Vermont is known for its low levels of light pollution and wide-open spaces, perfect for stargazing and eclipse viewing. Stowe is one of the many Vermont towns that are in the eclipse's totality. Other ideal eclipse-viewing Vermont towns include Burlington, Montpelier, St  Johnsbury, Hardwick, Newport, St. Albans, Waterbury, and Winooski.
Vermont hasn't seen a total eclipse since 1932. Learn more about the 1932 solar eclipse in this Burlington Free Press article.
---
The Vermont Eclipse Experience: April 8th, 2024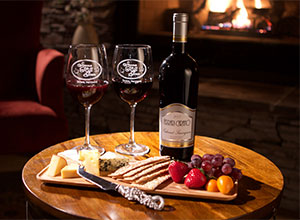 Our award-winning, couples-only Stone Hill Inn is directly in the 2024 eclipse's path. With just nine guest rooms, don't delay in booking your eclipse-viewing stay with us. Already full? You can join our cancellation list.
Guests staying the night with us on April 7th or April 8th can access our private meadow for this incredible total eclipse afternoon viewing experience. We'll provide eclipse glasses, chairs, and a bonfire!
Additional indulgences: We're offering the Indulgent Solar Eclipse package for $132, which includes a wine and cheese charcuterie picnic in the meadow during the total eclipse and s'mores and local Vermont beers around the fire pit on the evening of April 7th or 8th.
---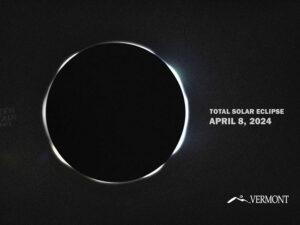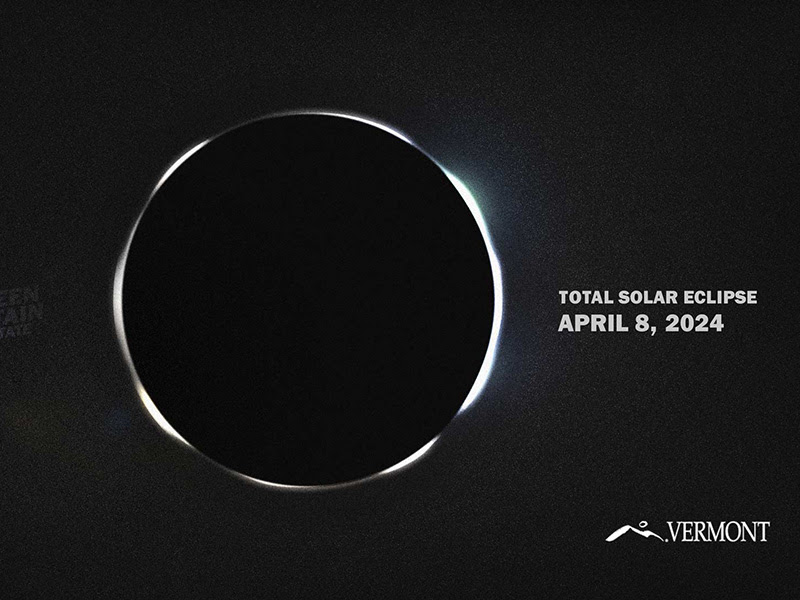 Stowe, Vermont Solar Eclipse Timing
In Stowe, Vermont, a partial solar eclipse will begin at 2:14 p.m. on Monday, April 8th, 2024.  The total eclipse will occur in Vermont at 3:26 p.m. and last about 3 minutes. The remaining partial eclipse will continue until 4:37 p.m.
Safety notice:
Looking directly at the sun can permanently damage your eyes. The only safe way to look at the eclipse is through specially-made solar filters, such as those found in eclipse glasses.