March – a magical time in Stowe, Vermont
March. It's a magical time in Stowe and it starts this Sunday.
First of all: March average high temperature is 28 degrees – well above what we've been experiencing in February – perfect for "Spring" skiing (Spring and 28 degrees? We're strong in Vermont)!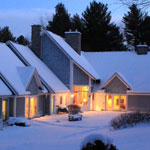 Snow? Already this year in Jan and Feb we've had more snow (135") than in any of the last four years. This March? Last year was the biggest in over the last five years (73"). Overall March snowfall during last five years has been 207" while January has only been 199". Look for more snow this March!!
So, it's full speed ahead for winter sports. But there is much more taking place in Stowe during March!
Military Day Sunday March 29: Show your active duty Military ID and get a 15% discount at our Stone Hill Inn Bed and Breakfast for two or more nights. You can also get a stunning rate for skiing of only $77 for one adult for one day.
Trapp Lager Ski Marathon Saturday March 14: this will be a 25 or 50 kilometer classic ski marathon—part of the Swix new England Marathon Series. Live music, good, and Austrian style lager after the race!   (Must register by Wednesday March 11. (Call 1-800-826-7000 for questions) Racers that want to stay at Stone Hill Inn enjoy a 10% discount on lodging for two or more nights.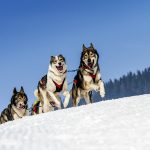 Dogsledding at Eden Mills continues all March: Jim and his Unchained Gang continue to gain favorable press because of the wonderful way Jim develops and nurtures his dogs. These loving hearties can't wait to run and enjoy the exercise! Jim's March schedule provides tours three times a day: 10:00; 12:30 and 3:00 throughout March.
This event is included in the Stone Hill Inn "Save $150 Activity Credit promotion" that runs throughout all of March. Guests that stay for at least three nights during the month of March are entitled to save $150 off the price of 15 different events that are listed on the Stone Hill Inn website.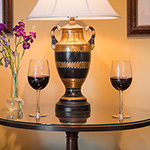 In the Food and Wine category there will be several wine tastings during March:
March 4: Zinfandels from California
March 7: Loire Chenin Blanc
March 11: California Cabernet Sauvignons
March 14: Portuguese Reds
March 18: South of France Reds
March 21: Rhone Style Whites from California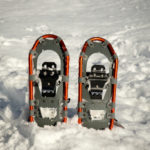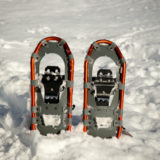 NordicStyle Relay for Life Saturday March 21: Beginning at 6:00pm Cancer Survivors and their Caregivers take the first lap of the evening with teams joining in. Continuing during the evening at least one member from each team will be on the track as the NordicStyle Relay for Life continues. Form your own team or join another – Nordic ski, snowshoe, or walk the oval or enjoy one of the torch lit trails as money is raised to Capture a [cancer] Cure!
TRIP Dance Company Friday and Saturday March 20 & 21: 7:00pm at the Spruce Peak Performing Arts Center. Stowe's own TRIP Dance Company was recently awarded New York City Dance Alliance's (NYCDA) most coveted "Critic's Choice Award" for its original jazz number, "Mein Herr." The 34 TRIP dancers from Stowe and other local areas are ages 9-18. This is the 13th year for TRIP.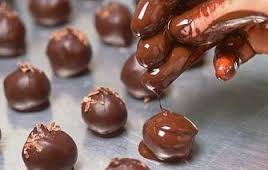 Chocolate Dipping Experience continues all of March. Like the smell of freshly made chocolate?  Think you could manage to dip your hands in warm chocolate for an hour?  When its over you each walk away with about a pound of handmade chocolate. This event is also included in the Stone Hill Inn "Save $150 Activity Credit" promotion referenced above.
Lauren Fox in Canyon Folkies: Over the Hills & Under the Covers March 7, 7:00pm Spruce Peak Performing Arts Center. Beginning in the mid-sixties in Laurel canyon (CA), Jackson Browne, Joni Mitchell, Neil Young, The Byrds, the Mamas & the Papas, the Eagles, and Crosby Stills all lived, created and collaborated there. Lauren's performance of these "Canyon Folkies: Over the Hills & Under the Covers," at Metropolitan Room, NYC, received critical acclaim from The New York Times and The Wall Street Journal.  She has performed at Jazz at Lincoln Center's Rose Theater & Carnegie Hall, and is the 2012 recipient of the MAC and Bistro Award for Debut Artist, as well as the 2013 recipient of a Nightlife Award for Outstanding Cabaret Performer.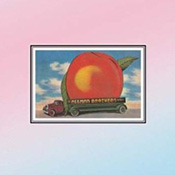 Freeze a Peach: A Vermont Celebration of the Allman Brothers Band: Friday March 6, 9:00pm. The Rusty Nail. (A local bar/grille/entertainment) A Vermont-grown all-star band plays tribute to the Allman Brothers – two sets.
Comedian Jimmy Tingle Saturday March 14, 7:30pm, Spruce Peak Performing Arts Center. From 60 Minutes II and MSNBC, comedian and commentator Jimmy Tingle captures the sweet spot between Jon Stewart and jay Leno. His topical yet timeless comedy is as insightful as hilarious. He regularly appears on the Tonight Show, Conan O'Brien, Comedy Central and many other networks. Clean, funny, intelligent humor for all audiences.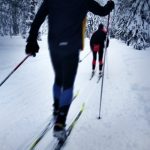 Backcountry Skiing Challenge continues all of March. Stowe offers miles of high and low elevation backcountry ski touring.  Explore the scenic Sky Top Ridge – test your telemark on the Steeple, the Bruce, Tear Drop, Underhill trail.  Your mountain guides will show you the real reason why people call Stowe The Ski Capital of The East! Tours last between 4 and 6 hours. We can provide a 20% equipment rental discount for guests of Stone Hill Inn, if needed. Must be in good shape and have reasonable skiing skills (Alpine or Nordic). This event is also included in the Stone Hill Inn "Save $150 Activity Credit" promotion referenced above.
March. And you thought winter was over!!