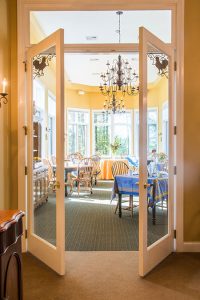 Relax. Quiet, secluded, and barely visible fifty feet above the Mountain Road, and surrounded by 9.5 acres of woods. You are on an island of calm, where luxury is defined both by the thoughtfulness of its accommodations and by opportunities for intimacy. Praised by numerous publications and by our guests on TripAdvisor. Minutes from Stowe or Mansfield.
Here couples find reflective reclines throughout the gardens, walks in our woods and the unspoiled beauty and silence of nature. An environment of warmth, welcoming common areas, easy access to Stowe and Mt. Mansfield provide the beginning of unexpected opportunities to celebrate life……. together.
Stowe itself is a charming and sophisticated village featuring owner-operated shopping, accomplished local, crafts folk, unforgettable scenery, and countless opportunities for year-round outdoor fun. After a day of exploring, you'll look forward to returning to our luxury lodging in Stowe, VT for a soak in your private Jacuzzi for two. Ahhhhh. The celebration begins. Celebrations can also be in the form of a wedding. We offer a magical Stowe, Vermont wedding venue!
Join us in our Stowe bed and breakfast for the getaway of a lifetime.