Stowe, Vermont – An Intimate Elopement and Wedding Venue
Stowe. Unspoiled, beautiful, peaceful –a Vermont community accustomed to hosting special occasions. Quiet and secluded, Stone Hill is known for its intimacy and charm, perfect for elopements, engagements, and honeymoons.
A luxurious nine-room retreat surrounded by forests and gardens where you can exchange your vows along garden paths or next to our glistening waterfall.
Winter ceremonies are highlighted by falling snow within a forty-windowed room or by the warmth of the Great Room in front of the fireplace with candles.
Stone Hill Inn — where your memories of a romantic elopement become charms on a virtual bracelet that you will wear on your heart forever. Stowe, VT bed and breakfast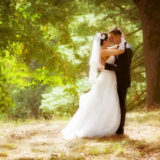 Celebrate your love with a romantic small wedding in beautiful Stowe, Vermont! Choose our Stowe elopement package, and let us handle all of the details!
Read More »