August 2017 – Summer Events in Stowe Vermont
Updated on July 11th, 2017
If you love cars, Tango music and dancing, wine festivals and gourmet foods, or races, then this August Stowe is absolutely the perfect Vermont getaway location.
---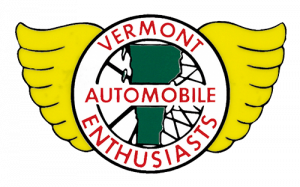 Car enthusiasts…you'll be in heaven!
6oth Stowe Annual Antique Car Show
AUGUST 11 – 13, 2017
This car show features over 800 antique & classic cars on display, food concessions, a giant automotive Flea Market, Street Dancing, Automobile Parade and the Car Corral. Stowe, Vermont has hosted the Vermont Automobile Enthusiasts, Inc. Antique and Classic Car Meet for 60 years. It is one of the largest and oldest in New England and has become a cherished summer tradition in Stowe. The show will be located on Nichols Field, Route 100, South of Stowe Village.
Whether you're participating in the Stowe Annual Antique Car Show or just coming to enjoy the festivities, be sure to book a stay with us at the Stone Hill Inn to add a restful retreat to your weekend!
Book Your Stay
---
Come celebrate the romance of tango!
Stowe Tango Music Festival
AUGUST 17 – 20, 2017
The Stowe Tango Music Festival is the United States' premier tango music festival, noted both for its unique series of performances and its high level of musical training. Dance workshops and live music abound.
The line-up of public events – some are free and some are ticketed – includes a variety of musical performances, dance workshops, dance parties (known as milongas), educational presentations, and social gatherings.
Come to Stowe for a romantic musical weekend getaway, and book a stay with us at Stone Hill Inn.
---
Foodies…this is the weekend for you!
Stowe Wine & Food Classic
SUNDAY AUGUST 27th, 2017
The Stowe Wine & Food Classic continues as New England's preeminent culinary event and the signature event of Stowe Charities, Inc.  It is an elevated beverage and culinary experience designed to heighten the senses.
Guests enjoy an all-inclusive afternoon of wine tasting along with artisan spirits and craft beer for one ticket price. Early Bird is $65 and Day-Of pricing is $75.  Distinctive food pairings from leading Vermont chefs and mountain views make Stowe Wine & Food Festival Grand Tasting a must-attend event this summer.
Book Your Stay
---
Run, Bike or Hike to the Top Of Vermont!
Northeast Delta Dental Race To The Top Of Vermont
SUNDAY AUGUST 27th, 2017
Learn more about the event or Register
This event draws as many as 800 hikers, bikers, and runners from across the U.S. and Canada to climb Mt. Mansfield, Vermont's highest peak. The course climbs up the historic Mansfield Toll Road, is 4.3 miles in length, and climbs 2564 ft. For some, it's about speed (how fast can I climb this tough 4.3 course); for others, it's about testing themselves and enjoying the spectacular views.
Whether you are participating or just coming to cheer, finish your active day with a relaxing, couples-only escape at The Stone Hill Inn.
---
There's so much to see and do in Stowe, Vermont during the month of August.
We look forward to sharing our beautiful town with you.
Tags: August, Events, Race to the Top of Vermont, Stowe Classic Car Show, Stowe Tango Musica Festival, Stowe Wine and Food Classic, tango, Vermont, wine festival