It's time for Stone Hill Inn's 24 HOUR Sale
Updated on August 13th, 2019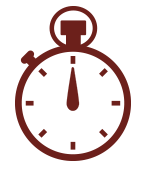 Save the date: March 31st, 2016
Because for the SECOND time ever, we're running a 24 HOUR Sale.

We've chosen late April, May (except the Memorial Day weekend) and part of June since there are so many signs that Stowe is experiencing an EARLY Spring!
We'll announce the pricing for the 24 HOUR Sale on March 31 – very early in the morning, so you will have 24 hours to respond. These are likely to be the lowest prices on Stone Hill lodging that you will see all year – certainly lower than we can remember within the last 12 months! The sale only applies to those that make their reservation on March 31. So, unfortunately, nobody else is eligible whether their reservation is made either before or after March 31.
Details for the 24 HOUR sale:
Must book at least two nights.
Available dates for the 24 Hour Sale, unless our website shows that they are already taken:

April 19 – April 30
May 1 – May 31 EXCEPT for May 27-29 (Memorial Day weekend)
June 1 – June 16

Book online using the promocode TWENTYFOUR. On the final page of your online reservation there will be a box on the left side of the page that asks you if you have a code. Enter TWENTYFOUR and press apply.
No other offers/promotions or third-party gift certificates may be used.
Here's another great savings:
During check out, include Stone Hill Inn's Signature Romance Package to your stay for a reduced price of $230 (normally $255). This package includes:

Dinner at the award-winning Michael's on the Hill ($120 certificate; gratuities not included)
Dozen long stem roses and a package of four chocolate truffles upon arrival
Our Signature candle-lit, rose petal (silk) king bed turn-down on the night you dine at Michaels
Enjoy a late check out your last morning (additional 60 minutes)
Spring is coming! Already we have had guests who are taking on some of the easier hikes and even one that completed the Stowe Pinnacle climb (three hours to complete up and back). Even in the woods that surround Stone Hill the only traces of snow anywhere are the plowed diminishing piles at the end of driveway. Already, we've pruned a dozen bushes and begun cleaning beds.   Some of the daylillys have just broken ground. We've almost finished cleaning the sand from the parking lot! IT MUST BE SPRING!
Come!