AIP Friendly Breakfasts Served at Award-Winning New England B&B
Updated on April 12th, 2021
Have special dietary needs? The Stone Hill Inn is AIP, Paleo, Gluten Free, Vegan, Vegetarian and Pescatarian diet friendly.
It's true that planning a getaway or vacation when you're following a strict diet, of any kind, proves to be difficult. Finding a great Inn or B&B that accommodates dietary restrictions is often a challenge.
It just got easier.
Autoimmune Disease is an epidemic in our society, but many sufferers have found great success and even remission from their respective diseases by following a strict diet known as The Autoimmune Protocol (AIP). It is a nutrient dense, organic diet that eliminates grains/gluten, dairy, sugar, eggs, nuts/seeds, soy, nightshades, alcohol, and caffeine (to name a few).
At the Stone Hill Inn, we are very familiar with AIP, as well as, Paleo, Gluten Free, Vegan, Vegetarian, and Pescatarian diets. Over 10 years ago, I was diagnosed with autoimmune thyroid disease or Hashimoto's. For 5 years, I suffered with multiple symptoms until I found out that Gluten, Dairy, and Soy were causing most of the issues. I eventually found AIP. Over the last few years, AIP has improved my total heath and eliminated all of my symptoms.
During this time, going on vacation or even a short getaway, was next to impossible because I didn't want to wreck my diet and have my symptoms reemerge due to eating food that was not AIP compliant. Can you think of a B&B that offers an AIP breakfast?
Me either…until now!
We have been cooking gluten free, dairy free, soy free, Paleo, and AIP for several years now and are happy to accommodate any dietary restriction at breakfast, with advance notice. We can even whip up an afternoon snack, if needed.
So, what about dinner in Stowe???
Stowe is a foodie destination! Many of our restaurants offer farm to table dishes and are happy to accommodate these same dietary needs. Some of our favorites are: Harrison's, Bistro at Ten Acres, Plate, Michael's on the Hill, and Hen of the Wood.
Don't let diet restrictions keep you from enjoying time away and our lovely Stowe, Vermont Inn. We are happy to make your stay perfect in every way we can.
Call us to book your AIP friendly getaway today (802) 253-6282 or book online. Romance is always season!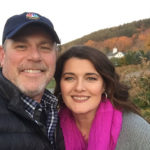 — Kristie
Kristie and Todd Roling,
Innkeepers

---
Tags: aip, Best Bed and Breakfast, gluten free, paleo, Stowe VT Bed and Breakfast, travel, vegan, vegetarian, Vermont Bed and Breakfast