Stone Hill Inn: 8th Best Bed and Breakfast in the U.S.
Updated on September 23rd, 2020

Hard to imagine.
Each year Trip Advisor examines the guest reviews of the many Inns and B&B's in the U.S. (over 21,000), and using this data they create what they appropriately call their "Traveler's Choice" awards. This becomes a list of the top 25 inns/B&B's in the U.S. as rated by their guests.
Three months after we purchased our Stowe, Vermont bed and breakfast, in January of 2012, Trip Advisor notified us that Stone Hill had earned a ranking as the 16th best bed and breakfast in the U.S. based upon the reviews that our guests had provided over the previous 12 months. We were 16th! Stone Hill had never won one of these awards before.
Hard to imagine.
Of course we acknowledged the excellent efforts by the original owner and previous innkeepers, and simply worked hard to finish 2012, our first year as owners and without any previous involvement with the hospitality industry, with a goal of neither fumbling a good business nor tarnishing its reputation.
In 2013, our second year as owners and innkeepers, we realized that there was much about the hospitality industry that we didn't know, and began to assemble a support team of marketing professionals: Whitestone Marketing, Jumping Rocks and Beth Campbell photography, Kelly Barkhurst Design, Stowe Area Association, and Tim Wilson from Bed&Breakfast.com.
This January we were again notified by Trip Advisor that we had earned another spot on their Traveler's Choice top 25 list. This time we were #8 Our guests, because of their gracious comments, had given us a rating that resulted in our being the eighth best inn/B&B in the U.S.
Hard to imagine.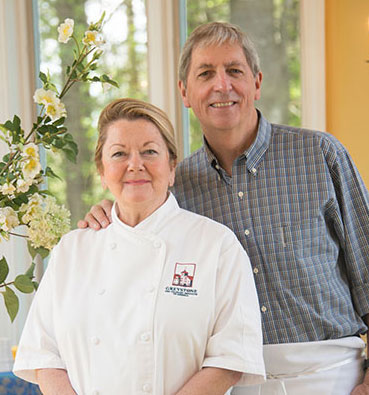 So we thank all of our guests who have been so wonderful and understanding during our first two years. We thank our team members who have picked up the pieces that we have dropped so many times. And we give thanks for our faith, for the gifts that we have been given and the opportunity to use them. We still have much to learn, and we go forward with a thankful heart, trying to embrace all that has taken place in such a short time: #16 B&B in the U.S. in 2012, and now #8 B&B in the U.S. in 2014.
Hard to imagine.