British Invasion – September 18-20 – Stowe. Vermont
Updated on September 7th, 2015

September 18-20
A celebration of all things British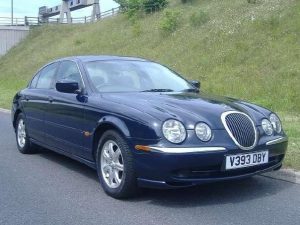 Yes, Linda can still be seen around Stowe and the neighboring communities in this lovely 2000 Jaguar S-Type (This is the car but not the license plate. )
And like last year, we are not going to challenge the other Jags for the Concours d'Elegance prize – highest degree of authenticity when compared to the original vehicle when it was new, just off the assembly line. (Turns out, we're one year short of meeting the requirement of being older than 15 years. Maybe next year?)
The Concours d'Elegance system will be based on a 100-point system, similar to the Classic Car Club of America (CCCA) judging rules. Criteria for judging includes mechanical operation, paint, interior, woodworking, undercarriage, chrome, engine compartment, and authenticity. A minimum of 90 points is required for 1st place, 85 for 2nd place and 75 for 3rd place. In case of a tie score, multiple awards will be presented. All entrants will receive participation ribbons. So, we'll keep the Jag safe and warm in our Stone Hill Inn garage this winter so it might have a chance to compete with the coming of next year's fall season.
NEW LOCATION for 2014 The British Invasion will take place on the Stowe Events Field 1/4 mile north of Stowe village just off Route 108 on Weeks Hill Road.
In addition to the Concours d'Elegance there is another car show at the British Invasion: People's Choice . Over sixty classes of motorcars compete, everything from humble Mini Coopers to stately Rolls Royces. Enjoy British food, shops, and unique British gifts commemorating this highly anticipated event!
EVENTS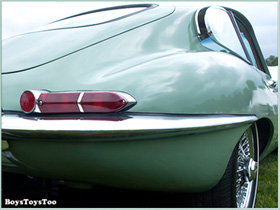 Events include a Notch Run Driving Tour, Tailgate Picnic Competition, British Pub, British Car Corral and much more.
British Invasion Block Party! Friday, September 19, 2014 | 6:30 – 9:30 p.m. This kick-off event for the British Invasion is a don't miss event for visitors and locals. Dance to the music of Joey Leone's Chop Shop and enjoy classic British motorcars all along Main Street, (which will be closed off) while enjoying local food and brews.
British Market Place & Auto Jumble– Friday noon to Sunday A collection of British Companies and vendors selling British, and British like products and services. Hard to find car spares, motoring accessories, motoring teddy bears, British candy, Regalia, Barbour jackets, and more.
British Car Corral – Friday noon to Sunday An opportunity to buy or sell a British Motor Car or Motorcycle. "For Sale" signs are NOT allowed on the show field. You may place a car for sale in the Car Corral. but in so doing, it cannot compete for honors on the show field.
Tailgate Picnic Competition– Sunday A display of creativity, good food, and things British. This event has become a "Classic" and perhaps one of the best Tailgate Competitions on the East Coast! Awards will be given for "Most Elegant", "Most Creative", "Most British", "Best Costume", "Best Tasting", and "Most Humorous".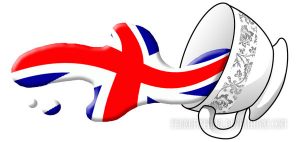 Yes, it will be a wonderful weekend at this year's British Invasion – apparently the 25th year for this event which is rumored to have begun in 1990. Once again we shall host at least one of the Concours d'Elegance judges and we shall, of course, have lots of Iced Tea each day for guests of our Stowe bed and breakfast!