Stowe, Vermont Receives Nearly a Foot of Snow
Jan 22, 2014
With nearly a foot of fresh snow in the past 72 hours, the natural, unspoiled beauty of Stowe, VT has become magnificently dressed in whites to welcome snowshoers, skiiers, and all that love winter's splendor.
Stowe skiers currently enjoy 88 trails over 33 miles of terrain given the fresh snow combined with the timely assist of $8 million of new snowmaking equipment.  Ski depths average around two feet along snow-making trails while natural snow trails are between 6" and 18."  Stowe, with its new snow-making equipment, has enjoyed a significant advantage over other ski venues throughout New England this winter.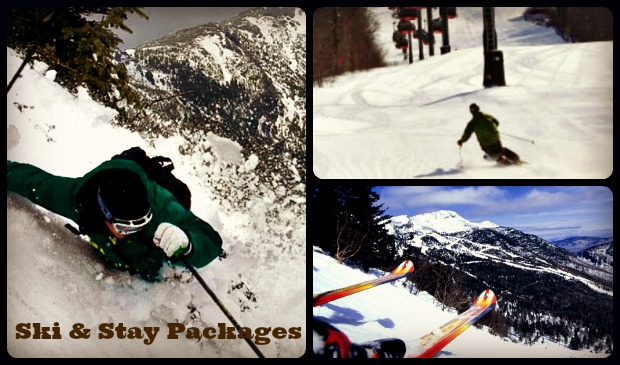 Some of these skiers have taken advantage of Stone Hill's Ski & Stay Package, whereby lodging prices are reduced 20% for stays between Sundays and Thursdays.  Lift ticket reductions of 15% complete this package.  Stone Hill can also provide a 20% discount on all ski equipment rentals.  Given a short walk down our hill, the Mountain Shuttle will take and return guests with their equipment directly to the mountain and back again to Houston Farm road at no charge.
Meanwhile, non-skiing guests with our complementary snow shoes are exploring the 9.5 acres at Stone Hill and other groomed local paths.  Later, as guest head home from a winter's day, a warm, double-Jacuzzi tub in each guest room bath beckons.  Cold wet gloves and boots are now enjoying a few hours on the Stone Hill drying rack.  In the morning they will be conveniently placed in the front hall.  Wet clothes are quickly dried in the Stone Hill hallway dryer, and skis and snowboards can be safely stored in locked ski lockers just outside the front door.  Around 5:30 pm, appetizers and the reception area fireplace provide an informal setting for those wanting to share their day's activities and accomplishments before they head to dinner.  Ahhhh.  A good day!
Obviously, our Stowe, Vermont bed and breakfast is uniquely equipped to serve skiers, snowshoers, and all that enjoy winter's beauty.  Perhaps that is one reason why it has just been awarded a Traveler's Choice award for 2014 by TripAdvisor.
Among more than 21,000 inns and B&B's in the US, each year TripAdvisor selects the top 25.  This year the Stone Hill Inn was rated 8th best in the U.S.