It was Christmas 15 years ago.  We had just purchased a new home within the past year, everyone was employed, and we were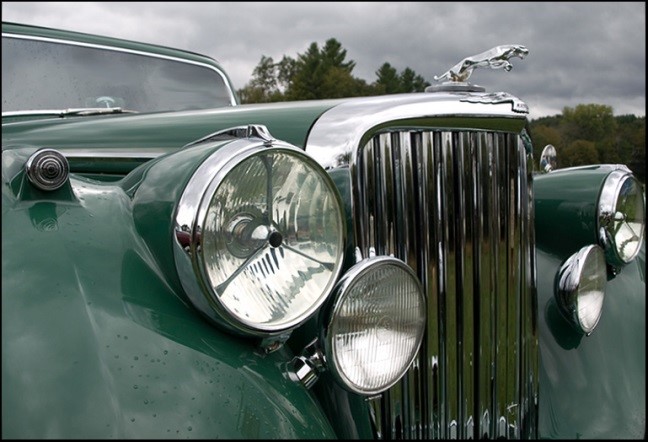 looking forward to its second Christmas.  Our current car was seriously old and becoming more expensive with each 1000 miles.  Somehow a picture of a new car that we had never seen slipped across Linda's desk producing an immediate plea from Linda to swap old for new!  Of course the price was problematic.
The car was absolutely lovely. Even I liked it (all except the price.) Christmas was coming so I, like all males, continued to protest the price and the frivolousness of such a purchase while quietly considering the possibility and looking for a solution.   So, Christmas morning Linda's brother – on cue – drove the new car down our driveway wrapped with a huge red ribbon and bow on top.  Linda vaulted out the front door in robe and slippers to view the car you see below – a 2000 Jaguar S Type – the first of its kind in the US.  Built in Birmingham, England and designed by Geoff Lawson, the key designer for Jaguar.  We still have this car and Linda still drives it to Shaw's grocery store to get Yogurt, fresh fruit, and dozens of other ingredients for those fabulous breakfasts she designs at our charming Stowe bed and breakfast.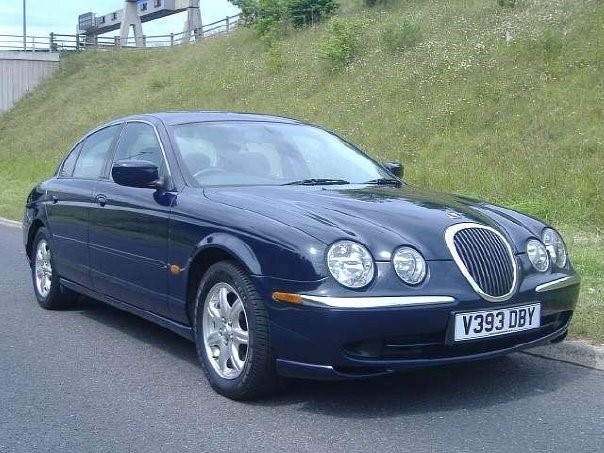 So, this September 19-21, 2014, you are likely to find us attending and reviewing many of the entries into the 24th annual Stowe British Invasion car show.  This is North America's largest British Classic Sports Car and Motorcycle Event!  Its mission is to provide a "Three Day Celebration and Salutation to the Great British Motorcar and all manner of other things British."  It includes participants primarily from the US and Canada with over 600 cars on field, and approximately 1000 total.
The 24th annual Stowe British Invasion Car Show:
Registrant's Reception– Friday 5-7pm
The official kick-off reception for this year's British Invasion is to be held under the tent at the STOWE EVENTS FIELD. This event is open to all Pre-Registered participants in the British Invasion Weekend, Car owners and Vendors alike.
Stowe Main Street Party– Friday 6:30-9:30pm
Come and join the celebration of things British as Main Street will be awash with people in a festive mood and, of course, lots of British Motorcars.  Enjoy live music, food, and beverage service.  The local shops and restaurants will also remain open.  Main Street will be closed to through traffic and reserved for British Motorcar parking on Friday evening.
Concours d'Elegance– Judging on Saturday
The Concours d'Elegance is a "Judged" competition that attracts exceptional show cars.  Requirements: must be British, over 15 years old, and may NOT be replicas. Judging of entrants in the Concours d'Elegance competition will be based on a 100-point system, similar to the Classic Car Club of America (CCCA) judging rules. Criteria for judging includes mechanical operation, paint, interior, woodworking, undercarriage, chrome, engine compartment, and authenticity. A minimum of 90 points is required for 1st place, 85 for 2nd place and 75 for 3rd place. In case of a tie score, multiple awards will be presented. All entrants will receive participation ribbons.The Concours d'Elegance is a pre-registered ONLY event.
British Pub Saturday & Sunday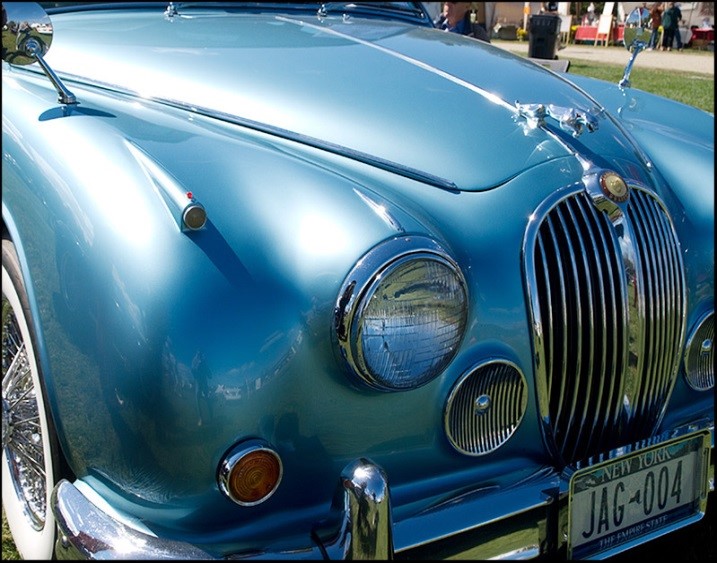 Our British Pub will be open to present fine English ales, wine and perhaps a mixed drink or two.
Tailgate Picnic Competition- Sunday
A display of creativity, good food, and things British. This event has become a "Classic" and perhaps one of the best Tailgate Competitions on the East Coast! Awards will be given for "Most Elegant", "Most Creative", "Most British", "Best Costume", "Best Tasting", and "Most Humorous".
British Market Place & Auto Jumble– Friday noon to Sunday
A collection of British Companies and vendors selling British, and British like products and services. Hard to find car spares, motoring accessories, motoring teddy bears, British candy, Regalia, Barbour jackets, and more.
British Car Corral – Friday noon to Sunday
An opportunity to buy or sell a British Motor Car or Motorcycle.
Come join us at the show.  One of the judges of the Concours d'Elegance will be staying at the Stone Hill Inn with us!