Evenings! The Second Act
Updated on March 19th, 2015
Six weeks ago The Stone Hill Inn inaugurated Evenings! a series of packages that combine the magic of the Spruce Peak Performing Arts Center with the Phoenix Table & Bar, a new restaurant in Stowe.  This pairing brings together two organizations committed, each in their own way, to performing arts excellence.  Evenings! blends Spruce with its excellent performance reputation and intimate mountain venue, with Phoenix Table & Bar with a fresh, hip, contemporary scene enhanced by the innovative offerings from chefs Jack and Josh.
Our first Evenings! – Itzhak Perlman — was wildly successful.  The theater was sold out and within a week from the time we launched our first Evenings! package three guests committed – one claimed the last two available seats!!  Swan Lake is already half sold out due to the reputation of The State Ballet Theatre of Russia and their last year's, sold out performance of Sleeping Beauty.
January 31, 2015; 7:30pm: The State Ballet Theatre of Russia performs Tchaikovsky's Swan Lake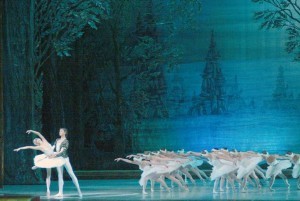 The Evenings! Package includes:
A two night stay in any of our Luxury rooms (King bed with fireplace; bath with double Jacuzzi fireplace & shower).  Corner rooms, if available, are available at a premium of $20/night.
Linda's three-course breakfast each morning
Two tickets to the January 31st Swan Lake Ballet performance at the Spruce Peak Performing Arts Center*.
A voucher for $50 towards dinner for two at the Phoenix Table and Bar restaurant before the performance.
Total Package cost is $875.  Please, you must call to make a reservation.  (802-253-6282)
*Tickets and seating based on availability, please hurry as this as selling out quickly. Once tickets are purchased they cannot be refunded. This package may not be combined with any other offer or promotion.
The State Ballet Theatre of Russia is composed of more than fifty dancers.  Among the new breed of Russian ballet academies and companies, the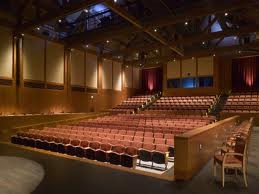 principal dancers are competition winners and trained in St. Petersburg, The Bolshoi Ballet, Mariinsky Ballet, Grogorovich Ballet, Russian Ballet directed by V. Gordeyev, Cairo Ballet, and the Tchaikovsky Ballet Theatre.  This is their fourth US tour and hails from Ufa, famed dancer Rudolf Nureyev's home town.  The company has performed in 13 countries outside of Russia since 1995.
Some consider Swan Lake the world's most beloved Russian folk tale.   Here we find Siegfried, a young Prince, full of bright spirit and enthusiasm, but seems to have little interest in his royal role. He clearly cares more for socializing, merry events and sporting activities, as shown when he is celebrating his 21st birthday with his best friend, Benno and his tutor, Wolfgang. When his mother, the Queen tells him he must soon marry, he refuses because he has not yet found a woman of his preference. His favorite hobby is hunting, so to end his birthday celebrations, he and Benno head into the forest on a hunting expedition with their companions. However, everything takes an ironic twist on this expedition, for deep in the forest, Siegfried and his friends arrive at a lake, where Siegfried spots a beautiful swan wearing a crown. But before he can shoot it, the swan transforms into the most beautiful girl he has ever seen.  She tells him her story, explaining that she is under a spell of the evil sorcerer Von Rothbart.
Ahhhh, that is all we can reveal of the Swan Lake plot!  Some of you already know the ending, but it isn't the ending as much as how a truly
acclaimed company can bring it to life and capture minds and hearts – something at which the State Ballet of Russia excels!
The première of Swan Lake took place on Friday, 4 March 1877, as a benefit performance for the ballerina Pelageya Karpakova (also known as Polina Karpakova), who performed the role of Odette, with the Bolshoi Theatre's Première danseur Victor Gillert as Prince Siegfried. Karpakova likely also danced the part Odile, although it is not known for certain.
The Russian ballerina Anna Sobeshchanskaya — for whom the original (1877) role of Odette was intended — was pulled from the première performance when a governing official in Moscow complained about her, stating that she had accepted several pieces of expensive jewelry from him, only to then marry a fellow danseur and sell the pieces for cash. Sobeshchanskaya was replaced by Pelageya Karpakova who danced the rôle of the Swan Queen until the former was reinstated by Petipa.  (A story within the story!)
We are very excited about Evenings! because in addition to being a unique offering within Stowe, it also represents the beginning of a new dimension in guest experience for the Stone Hill Inn.  Yum!
As many of you know our mission at Stone Hill is:  "Provide unexpected opportunities to celebrate life…together."  In this quest we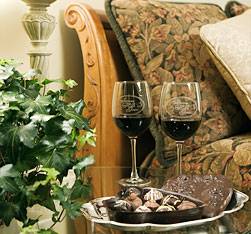 shall source, vet, and partner with a broad variety of local and regional vendors, artists, and suppliers so as to provide unique opportunities for couples to explore, learn, be challenged and make memories while here in multi-dimensional Stowe, Vermont.  Our goal?  Be the Best-in-Stowe at providing memory-making opportunities to celebrate life…together!
During the first five months of 2015, beginning with Swan Lake Evenings! in January, we shall introduce one new, life-celebration package each month, each tied to the appropriate season within Stowe.  Each package will, of course, be anchored by a stay at Stone Hill of at least two nights, and based upon what we have learned from a few thousand guests over our past 3+ years, we shall focus upon four categories of guest activity:
Romance
Food
Arts and Culture
Adventure
Doesn't this sound tasty?  There will also be additional Evenings! packages throughout 2015.  Excellent.  We look forward to celebrating life with you!