I'm sure it will come as no surprise to past guests of the Stone Hill Inn in Stowe, Vermont that the two cities that provide the greatest number of our guests are Boston and New York City. And, again, no surprise that both are lauded for their support of and the quality of the performing arts that they provide.   In our next production we have a very special talent that was born in New York, has performed many times in both Boston, New York, and has built an excellent reputation as a seriously entertaining, multi-dimensional performer.
We welcome comedian Paul Reiser at the Spruce Peak Performing Arts Center in Stowe, VT on October 16!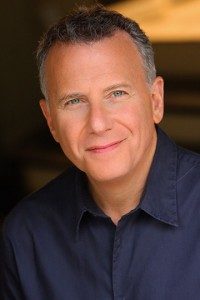 The Paul Reiser EVENINGS! package includes:
Three nights in a Deluxe room with king bed next to a fireplace, a bath with a double Jacuzzi for two next to a fireplace, a shower, six towels and a sink for each of you.
Gourmet three-course breakfast each morning.
Two, side-by-side first row box seats at the Spruce Peak Performing Arts center.
A $50 credit towards dinner either before or after the performance.
Total cost including all taxes is $1,380.00. (Seems like a lot for three nights, but it's October 16 – peak season. The dinner and tickets are a pass-through cost from us.) Tickets are limited. Haste, please.
In addition to being a nationally known comedian, Paul Reiser is also an actor, television personality, writer, author and musician. His October 16th performance at the beautiful Spruce Peak Performing Arts Center will highlight the funny things about life, love, and relationships. Paul's Spruce Peak show is part of his nationwide, national tour.
Paul is one of those folks that is blessed with a basket of gifts, and he continues to add to his list of accomplishments. In addition to co-creating and starring in the critically-acclaimed NBC series, Mad About You (1992), which garnered him Emmy, Golden Globe, American Comedy Award and Screen Actors Guild nominations for Best Actor in a Comedy Series, his successes also include his book, "Couplehood", which sold over two million copies and reached the number one spot on "The New York Times" best-seller list, and "Babyhood", his follow-up book about the adventures of being a first-time father also made "The New York Times" best-seller list. (IMBd).
Born and raised in New York City, Reiser went to college at the State University of New York at Binghamton, where he majored in Music –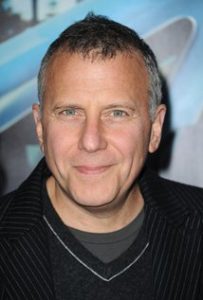 Piano and Composition.  After developing his stand-up comic skills in the New York clubs, Reiser had a breakout film role in 1982 when he appeared in Diner, a coming-of-age film directed by Barry Levinson. Reiser's character, Modell, a closet stand-up comedian, effectively brought Reiser's abilities to the attention of Hollywood.
He followed this success by playing a detective in Beverly Hills Cop (1984), a role he reprised in its sequel, Beverly Hills Cop II (1987). Reiser also had roles in James Cameron's Aliens (the corrupt Carter Burke); The Marrying Man (1991) and Aliens (1986). (Wikipedia)
Reiser's TV fame began when he starred as one of two possible fathers of a teenage girl in the TV sitcom My Two Dads (1987–90), and later came to prominence in North America as Paul Buchman in Mad About You (1992–99) in which Helen Hunt co-starred as his on-screen wife. He was also the co-composer of the show's theme song, "The Final Frontier" (with Don Was), and performed the piano for the theme's recording.[6] For the show's final season, Reiser and Hunt received $1 million ($1.4 million today) per episode.
More recently, he starred in two original movies for Showtime – Strange Relations (2001) (aka "Strange Relations"), opposite Julie Walters, and Chazz Palminteri's Women vs. Men (2002), opposite Joe Mantegna and Christine Lahti. He is ranked 77th on Comedy Central's 2004 list of the "100 Greatest Stand-ups of All Time".
This EVENINGS! program with Paul Reiser and wonderful box seats looks to be a delightful evening. Paul, clearly, is a man comfortable being on stage and is blessed with insightful comedic talent wherein he will likely poke at us, give us reason to laugh at ourselves, and persuade us to simply relax and enjoy.
---
Past EVENINGS! Productions:
November 8, 2014: Itzhak Perlman (sold out)
January 31, 2015: State Ballet Theatre of Russia performs Tchaikovsky's Swan Lake (sold out)
July 2, 2015: Mary Chapin Carpenter (sold out)
See more Specials & Packages at our luxury Stowe bed and breakfast.