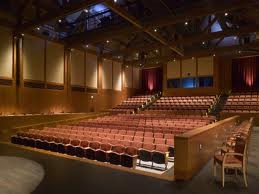 For about two years (we complete our third year at Stone Hill Inn next week – Halloween), we have been trying to find a way to bring the magic of the Spruce Peak Performing Arts Center to our guests.  This is a stunning facility built seven years ago that holds 420 people all of which have an excellent view and are relatively close to the stage.  Only a few years old it presents itself as a lovely, comfortable and highly functional environment for a broad selection of stage and screen performances.  While it is located adjacent to and built in the style of the large mountain lodge at the base of Mount Mansfield and Spruce Peak, it is independent from the Lodge financially, so they are on their own.  As a result they have learned to provide excellent, albeit usually not headlining, stage talent to travel to the top of a mountain so they can entertain a permanent Stowe population of less than 5,000.  They are doing a wonderful job.
Recently several paths have come together to make it possible for the Stone Hill Inn to finally bring this talent to our guests on a regular basis.  This has been a journey that the management of the SPPAC fully endorsed and many times cheered from the sidelines hoping that we would emerge with a plan.  So….
Welcome to "Evenings!"
The concept is simple – even cliché – dinner and a show, but we've wrapped it up with a two-night stay at our Stowe bed and breakfast – the 8th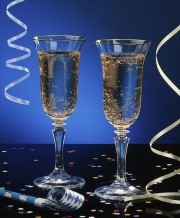 highest rated Inn or B&B among all 21,000 in the U.S. according to Trip Advisor.  We hope to have at least four of these packages each year.
Our first Evening is with Itzhak Perlman – who IS a headliner!  This is his fourth annual Stowe Fall Residency and his exceptional Perlman Music Program  (PMP) which offers unparalleled musical training to young string players of rare and special talent. With a world-class faculty led by Itzhak Perlman and vibrant programs in Shelter Island, New York City, Florida, Israel, and Vermont, PMP is developing the future leaders of classical music within a nurturing and supportive community.
The other key component of Evenings is dinner.   There is a new restaurant in Stowe: Phoenix Table & Bar.  Contemporary, fresh, hip, excellent food, and unlike most restaurants in Stowe, it serves until 10:00pm.   While the facility is new and opened less than a year ago, its owners and chefs are not.  Chefs Jack Pickett and Joshua Bard are names recognized by everyone in the Stowe hospitality business.  Their last restaurant – the very successful Frida's Taqueria and Grill– benefitted from their ability to constantly innovate, create new tastes, and their dissatisfaction with anything ordinary.  Jack and Joshua, as you will find when you sample both their food and the restaurant's environment, are as much in the performing arts business as the Spruce Peak Performing Arts Center!  A fabulous pairing.
The first Evenings Package: Itzhak Perlman, November 8, 2014 at 7:30pm
This year's Perlman program includes PMP alumni ensembles that perform chamber music masterworks, and, of course, Maestro Itzhak Perlman conducts the PMP String Orchestra, in a stunning Celebration Concert. Drawn from all over the world, PMP alumni are young professional artists with diverse a career, whose spirited music-making excites and inspires audiences around the globe.
Now in its fourth year, the Fall Residency in Stowe, Vermont has brought a new dimension to The Perlman Music Program. Students and faculty enjoy four days of orchestra and chamber music study in preparation for a Celebration Concert in the beautiful Spruce Peak Performing Arts Center.
The Itzhak Perlman Evenings Package includes:
A two night stay in any of our Luxury rooms (King bed with fireplace; bath with double Jacuzzi fireplace & shower). Corner rooms are available at a premium of $25/night.
Linda's three-course breakfast each morning
Two $45 tickets to the November 8th Itzhak Perlman performance at the Spruce Peak Performing Arts Center. (If $45 tickets are not available we shall substitute $38 seats.)  The concert begins at 7:30pm
A voucher for $50 towards dinner for two at the Phoenix Table and Bar restaurant either before or after the performance.
Total Package cost is $785 not including taxes; you must call us at Stone Hill to make a reservation. (802-253-6282)
Seating is very limited at this time; we recommend booking as soon as possible.  We shall endeavor to secure your seats while you are on the phone with us. Once seats are purchased they may not be refunded. This package may not be combined with any other offer or promotion.
Perhaps Itzhak is not your cup of tea?  But what do you think of the Evenings concept?  We would appreciate any thoughts you have about the Evenings concept and the pairing between the Spruce Peak Performing Arts Center and the Phoenix Table & Bar restaurant!  Just drop us a quick email!
Thanks ~ Linda and George