We love Ann Beatie's quote!
We can't wait to read about your favorite moments at Stone Hill Inn.

---

What are your SPECIAL moments shared and remembered here at Stone Hill Inn? How have they shaped your memories of past years? Did you celebrate a birthday, anniversary, wedding, proposal or just a special time to refresh and getaway from the day-to-day? Have you been here 1x, 3x, or 30x? Did you eat a fantastic meal? Witness the most amazing fall colors? Taste your new favorite beer or wine? Have an epic day on the mountain?
Like this post and share your memorable moments in the comments below for your chance to win a special gift from Stowe! (winner will be selected this Friday evening – March 15, 2019)
https://www.facebook.com/StoneHillInn/posts/10157278714658103
Another way to win!
Did you know there are other ways to win a Stowe Care Package from us, too? Be part of our #StoneHillInnSelfie Giveaway.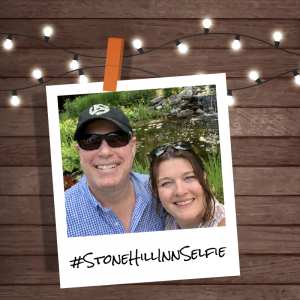 Join the fun!
Each season, we'll pick a winner from submissions on Facebook.
To be considered for this Stowe-centric giveaway, please make sure you include @StoneHillInn in your Facebook post description and include #StoneHillInnSelfie as a hashtag.
Don't forget to like Stone Hill Inn on Facebook.