For upcoming stays between now and April 1, 2020 book a discounted relaxing in-room massage.
Please call us at 802.253.6282 to schedule and to have your discount applied.
Already have a massage booked?
Perfect. We'll upgrade your couples massage to aromatherapy or deep tissue free of charge. Please give us a call to confirm your preference.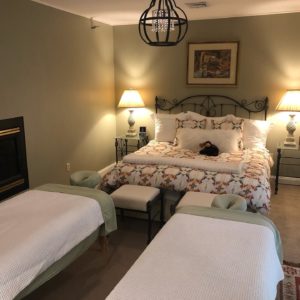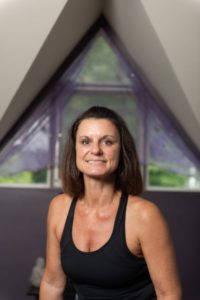 Meet our Masseuse, Rosie
We love Rosie and the relaxing treatments she provides our guests. Rosie is very talented and through her company provides professional Medical/Orthopedic Massage, Holistic Swedish & Deep Tissue Massage, Certified Cupping Therapy and is a Certified Personal Trainer.
Rosie's combined years as an athlete and personal trainer give her the inside edge to understanding the body and how it moves and functions. Her love of health and wellness began at a young age, but after a back injury in 2005, she was advised to find another career and the door opened to the world of massage.
Outside of massage, her interests include hiking, walking with her dog Nella and Sissy, biking, gardening, training for ADVENTURE races, Body Building Competitions and researching the human body.


The Stone Hill Inn is consistently ranked as one of the most romantic destinations in New England, most recently earning top-10 recognition from lists released by both Trip Advisor and the Travel Channel, because of our wonderful guests! We are so appreciative of our guests' feedback and reviews!
Picturesque, Peaceful, and Wonderfully Romantic We stayed at Stone Hill Inn for our 10th wedding anniversary. From the moment we booked the reservation we were thrilled with Kristie and Todd's attentiveness. Their assistance in booking our couple's massage (heavenly by the way), dinner reservations, and guided hike (amazing time with a superb guide) was a wonderful treat. We had not a thing to worry or stress about. Our room was spectacular with a great view of the gardens and waterfall. Breakfast was catered to my fussy eating and was delicious. We were so thrilled with our stay we have already booked to go back and have even added another night. We highly recommended Stone Hill Inn. As we've been lucky enough to travel the world this gem in our backyard was a wonderful surprise.
TripAdvisor guest, Connecticut