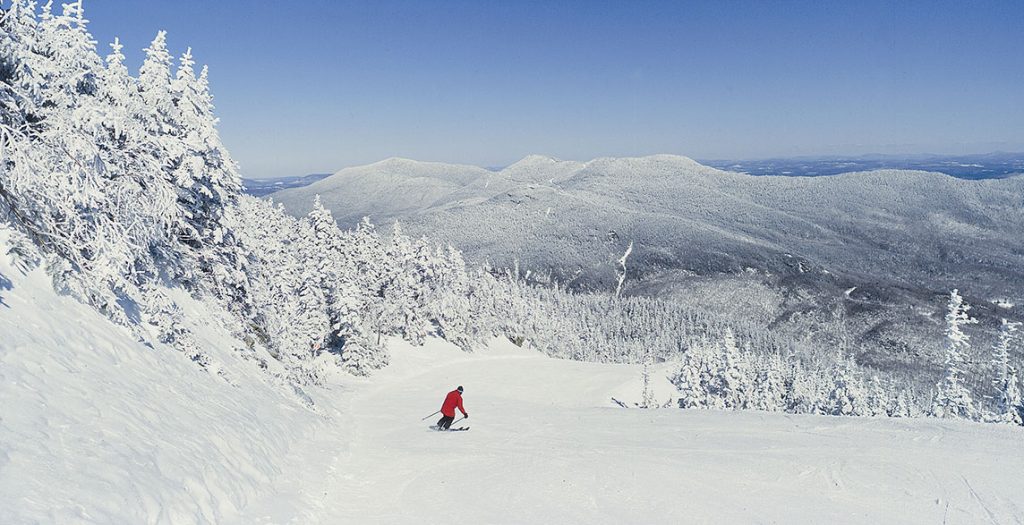 Activity #1: Skiing.  Of course.  Everyone knows skiing is king of winter activities in Stowe with its famous front-four runs, the addition of the Spruce mountain, the complete renovation of its gondola ride, and nearly $10M investment in new ski making equipment.  Stowe continues to claim the title of the Ski Capital of the East.  Did you also know….
Stowe is blessed by superior natural terrain; Mt. Mansfield is the tallest mountain in Vermont.
Skiing was first introduced to Stowe by Swedish families in 1913 that used barrel staves strapped to their boots.
Stowe's first designated ski trail was cut by the Civilian Conservation Corps (CCC) in 1933.
In 1935 Stowe formed the first ski patrol in the US.
The Captain and Baroness Von Trapp opened the first Nordic ski center in the US in 1968.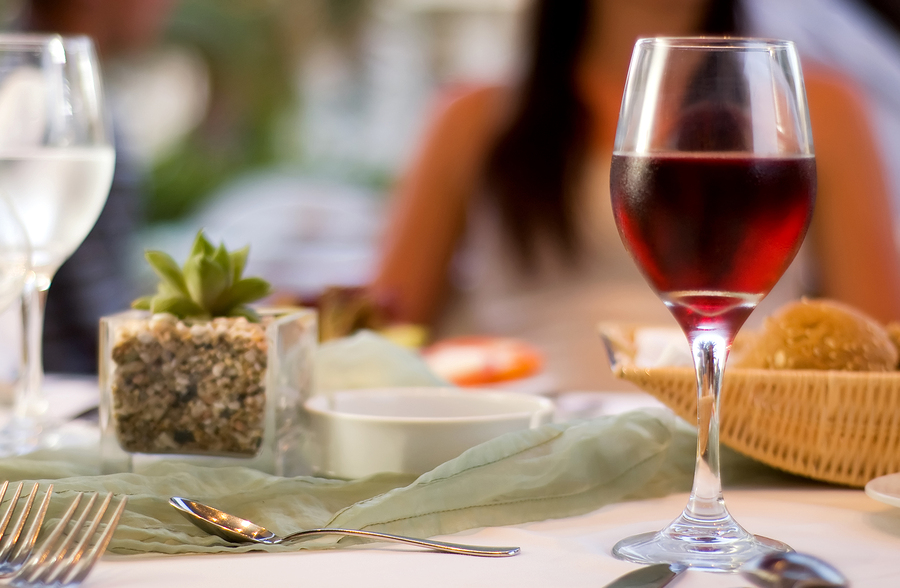 Activity #2: Dining.   In addition to Linda's acclaimed breakfasts and her famous Crème Brulee French Toast, we are blessed with nearly 50 restaurants in Stowe.  Three new restaurants emerged this year – all casual dining:  Idletyme Brewing Company (with ownership by Laura and Michael of Michael's on the Hill), Doc Ponds (with ownership from the folks at the Hen of the Wood), and The Bench.  We've had excellent meals at all three, but gravitate towards Idletyme.  These add to the three other restaurants, besides Michael's and Hen of the Wood, that Stone Hill Inn guests most often frequent:  Harrisons, Bistro at Ten Acres, and Gracies.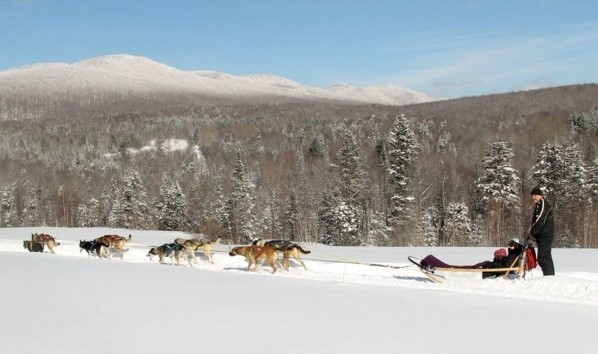 Activity #3: Dog Sledding. There aren't too many places in the U.S. where you can still go dog sledding for fun.  Jim Blair at Eden Mills, VT arguably offer the best sled dog tours in the country.  His concern for his Alaskan Huskies sets the standard for the care and health of sled dogs.  He owns over a 140 acres and has ten miles of trails which he grooms each day. Jim has been working with six different generations of dogs at his Eden Mills headquarters.  His treatment of his and the overall experience at Eden Dogsledding is why we like working with Jim and his Unchained Gang.
Activity #4: Tobogganing. Yes, and it's right here at our Stowe bed and breakfast.  And it's free!  You just have to walk back up the hill and pull the toboggan.  But what a rush as you sail down the hill carefully avoiding the bushes and trees, gliding onto the meadow towards the Stone Hill Inn sign and the Mountain Road.  Nobody ever gets close to hitting the Mountain Road (Rt. 108) – only George and his niece, Greta, have been able to come close to the Stone Hill Inn sign.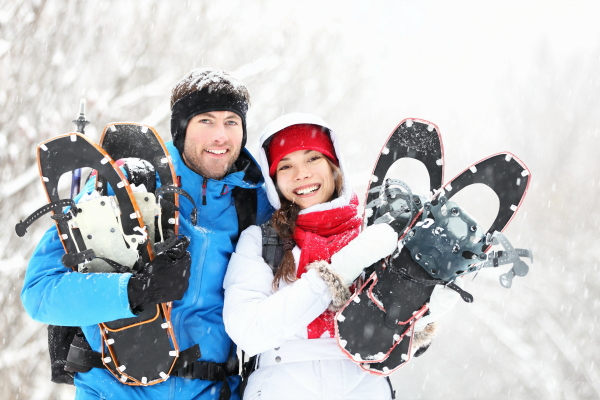 Activity #5: Backcountry Exploring.  What kind of activity is that?  Ahhhh, you'll love it!  Increasingly we find that our guests are looking for more than just exercise, they're want a new experience.  Sure, you've done some Nordic skiing or snowshoeing a few times, but what if you could find quiet trails that few Stowe visitors know exist, where you and your guide are likely to be the only ones around?  See gorgeous landscapes, learn about the history of Stowe, and enjoy a much better chance to see local wildlife in these remote locations. Welcome to Stowe's backcountry.  Our expert guide will take you there, tell and show you the history, and customize your tour to your comfort – difficulty, pace, and length of time.  Consider: