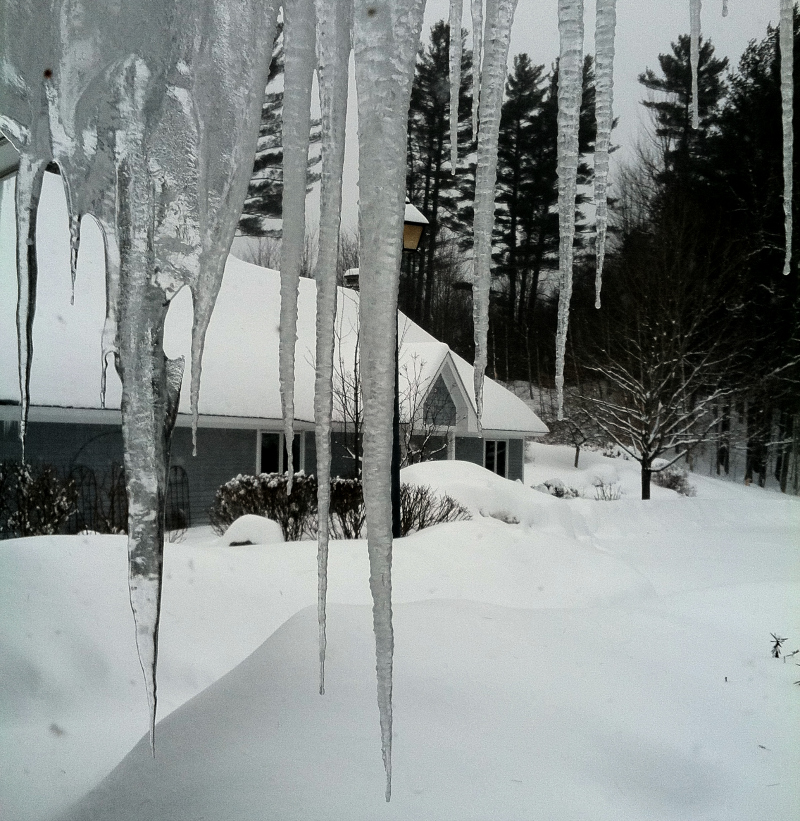 Well, the early estimate was 12 – 18 inches. But Wednesday night snows of 2 inches/hour brought the total to 18-22 inches of fresh powder. Temperatures Friday, Saturday and Sunday will be in the 20's and 30's. Perfect skiing conditions! Perfect Nordic conditions! Perfect snowshoeing conditions! (You need snowshoes in this snow!)

Come!  Three incentives in addition to perfect Vermont skiing conditions: 
3.) Get creative – 20% off during the week and 8% off on the weekend! Hmmmm!
Stone Hill Inn. Perfect for winter sports.