Snow in March in Stowe is "The Best Time for a Vermont Ski Vacation" – but don't take our word for it! Read these great TripAdvisor reviews from local Vermonters: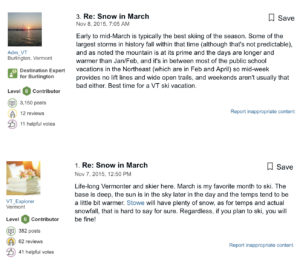 Flashback. Back in March of 2014 we wrote this: Well, the early estimate was 12 – 18 inches. But Wednesday night snows of 2 inches/hour brought the total to 18-22 inches of fresh powder. Temperatures Friday, Saturday and Sunday will be in the 20's and 30's. Perfect skiing conditions! Perfect Nordic conditions! Perfect snowshoeing conditions! (You need snowshoes in this snow!)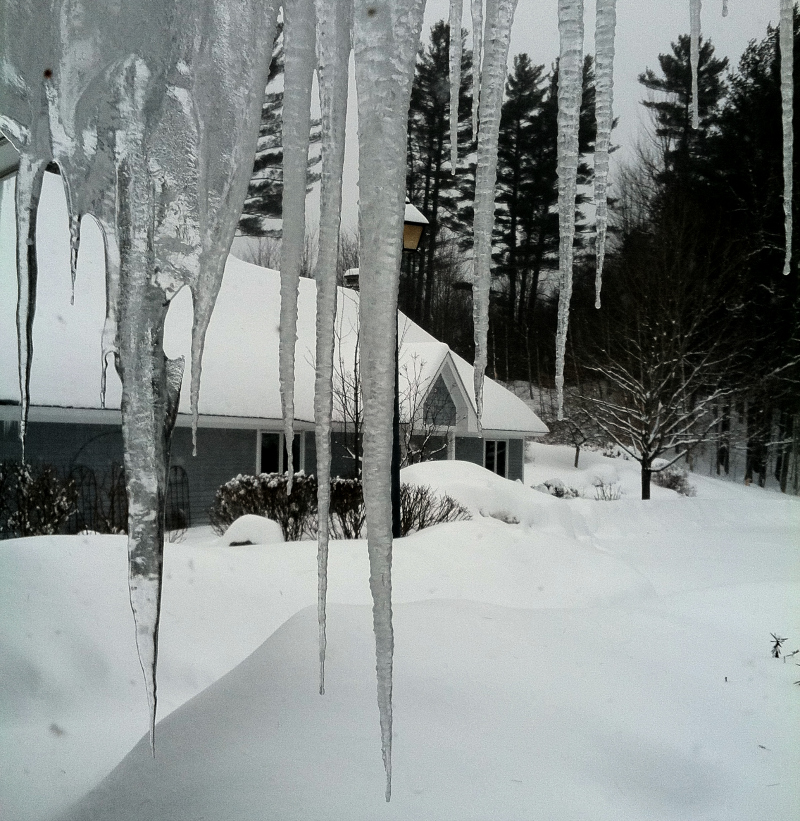 Stone Hill Inn. Perfect for winter sports.