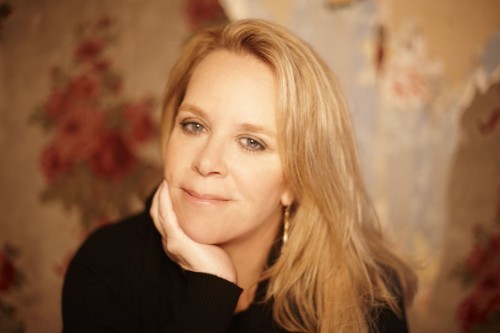 Join us for our next Evenings! package July 2 to July 5, 2015, when five time Grammy award winner Mary Chapin Carpenter performs at the new Spruce Peak Performing Arts Center Thursday, July 2, at 7:00pm.   This is our third Evenings! package after Itzhak Perlman in November and the State Ballet Theatre of Russia's performance of Swan Lake in January.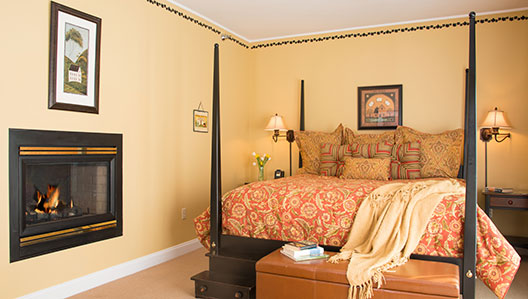 Welcome to our next "Evenings!" Package:
Mary Chapin Carpenter concert; July 2, 2015 7:00pm.  Spruce Peak Performing Arts Center and Phoenix Table and Bar!
Three nights in a Stone Hill Inn Luxury room (King bed with fireplace; bath with double Jacuzzi, fireplace & shower). Corner rooms are available at a premium of $25/night.
Linda's three-course breakfast each morning.
Two tickets to the July 2nd Mary Chapin Carpenter performance at the Spruce Peak Performing Arts Center on Thursday, July 2, 2015 at 7:00pm. Choose among tickets priced at (tax not included): $65, $55, or $45 each.
A voucher for $50 towards dinner for two at the Phoenix Table and Bar Restaurant either before or after the performance.

To Reserve Call (802) 253-6282.
Total package cost:
$1178 (includes all taxes) for the $65 seats
$1157 (includes all taxes) for the $55 seats
$1135 (includes all taxes) for the $45 seats
Seating is limited, so we recommend booking as soon as possible. Once we purchase your tickets for the performance they are not returnable. You must call us to make these reservations. We shall endeavor to secure your tickets immediately after we gather the necessary information so that we can complete your  Evenings! according to your preferences. This package may not be combined with any other offer or promotion.
Over the course of her acclaimed career, Mary Chapin Carpenter has recorded 13 albums and sold over 13 million records. With hits like "Passionate Kisses" and "He Thinks He'll Keep Her," she has won five Grammy Awards (with 15 nominations,) two CMA awards and was inducted into the Nashville Songwriters Hall of Fame in 2012.   She is the only artist to have won four consecutive Grammy Awards for Best Female Country Vocal Performance, which she received from 1992 to 1995
Excitement and fearless creativity have been common threads throughout Mary Chapin Carpenter's two-and-a-half-decade recording career, during which she's sold more than 13 million records and developed a remarkably loyal and devoted international fan base.  Stylistically she defies easy categorizing, preferring to blend country, Americana, and soft rock. Her songs speak to the most personal of life's details and the most universal.  She will perform in Stowe with her trio.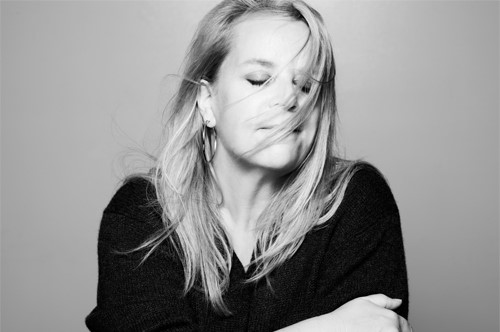 Born in Princeton, New Jersey, Carpenter began playing guitar and writing songs early in life, and was playing her songs in D.C. clubs before she was out of her teens. Word of Carpenter's talents eventually reached Nashville, winning her a deal with Columbia Records, which released her 1987 debut album, Hometown Girl.
Her debut disc set the stage for the success of 1989's State of the Heart and 1990's Shooting Straight in the Dark, each of which produced four Top 20 hits, including the Grammy-winning smash "Down at the Twist and Shout." Those releases were followed by the massive commercial breakthrough of 1992's Come On Come On, which was certified quadruple platinum and yielded no less than seven charting singles.
More success followed with such albums as the platinum Stones in the Road, A Place in the World, Time* Sex* Love* and Between Here and Gone. Carpenter moved to Rounder/Zoë in time for 2007's Grammy-nominated The Calling, which was followed by the seasonally themed Come Darkness Come Light: 12 Songs of Christmas, the Grammy- nominated The Age of Miracles and Ashes and Roses.
In January 2014 Ms. Carpenter wrote and released, Songs from the Movie, her debut orchestral recording.  Later that month she appeared with the BBC Scottish Symphony Orchestra at the prestigious Celtic Connections Festival in Glasgow to introduce the songs from her new album. Carpenter appeared as a guest with orchestras in the U.S. and the U.K. throughout 2014.
In addition to five Grammy Awards, Mary was named the Country Music Association's Female Vocalist of the Year in 1992 and 1993 and in 2012 was inducted into the Nashville Songwriters Hall of Fame. Her compositions have also been covered by a diverse assortment of artists including Joan Baez, Wynonna Judd, Cyndi Lauper, Trisha Yearwood, Maura O'Connell, Mary Black and Dianne Reeves and has also collaborated, on record and/or on stage, with the likes of Joan Baez, Shawn Colvin, Dolly Parton, the Indigo Girls and Tony Bennett.
The Stone Hill Inn inaugurated Evenings! as part of the Culture and Art series of Specials and Packages located on our website. Evenings! combines high profile, Stowe performing arts programs with a $50 certificate for dinner at the Phoenix Table & Bar, a contemporary restaurant in Stowe.  Hurrah!  The performance reputation and intimate mountain venue of the Spruce Peak Performing Arts Center supports hip, contemporary dining of Phoenix Table & Bar with chefs Jack and Josh.
For other Stone Hill Inn  Romance, Adventure, or Food packages click here.